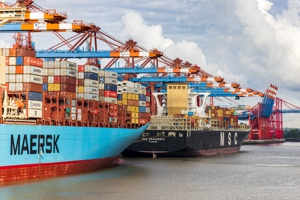 While the new wave of Covid-19 pandemic hits the countries all over the world, the vast network of ports, container vessels and trucking companies that moves goods around the world is badly tangled, and the cost of shipping is skyrocketing. That's troubling news for every member of the global supply chain including but not limited to manufacturers, wholesaler, retailers and end consumers. More than 18 months into the pandemic, the disruption to global supply chain is getting worse, spurring shortages of consumer products and making it more expensive for companies to ship goods where they're needed. Most of our vendors adjusted their list prices at least once, some of them twice since the pandemic started in 2020. Some warehouses suffer badly from staff shortage, pandemic regulations and work overload which increases the order processing times at a level of "never seen before". It sounds almost ridiculous when you say 4 or more weeks is needed for an in stock item just to be picked from the warehouse after the order is placed but this is the "new reality" we are going through.
The latest obstacle is in China, where a terminal at the Ningbo-Zhoushan Port south of Shanghai has been shut since August 11 after a dock worker tested positive for Covid-19. Major international shipping lines, including Maersk, Hapag-Lloyd and CMA CGM have adjusted schedules to avoid the port and are warning customers of delays. The partial closure of the world's third busiest container port is disrupting other ports in China, stretching supply chains that were already suffering from recent problems at Yantian port, ongoing container shortages, coronavirus-related factory shutdowns in Vietnam and the lingering effects of the Suez Canal blockage in March.
Although the current situation looks grim, we are now working harder than ever to overcome the hardship and ease the pain. We offer no payment - no obligation PRE-ORDER option for all backordered items which has longer ETAs. All you need to do is contact us to confirm the availability of your product and follow the instructions. Our team is also available in the extended hours to keep you updated and informed in a timely manner.