The Original LAFER Recliner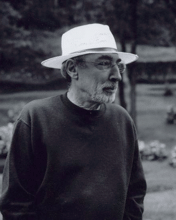 The current generation of Lafer recliners, designed by Percival Lafer, was born from the idea of making a recliner with a hidden footrest. This idea was researched and developed resulting in a complete reclining chair solution that is both beautiful and ergonomic. And now after more than 20 years in production, the Lafer recliner concept remains authentic and original.
Lafer recliners are your perfect solution for a beautifully functional reclining chair. Lafer's patented reclining system is ergonomic and space saving, providing you the ultimate luxury—style and comfort. Independent controls for the backrest, footrest, and headrest enable your Lafer recliner to adapt to your body for total relaxation whether you are sitting, laying down, watching TV, reading a book, or sleeping. Every recliner is made in Brazil with a durable steel frame and top grain leather for a superior quality product that is both relaxing and environmentally friendly.
Despite a rise to prominence in the 1970s, pioneering designer Percival Lafer has remained a best-kept secret for collectors of midcentury Brazilian furniture. Innovation has always been the leitmotiv of his way of thinking about design, since the very first MP-1, in 1961. Made of iron and wood, this armchair innovatively used a polyurethane foam layer instead of the classical metallic springs, all supported by rubber belts, all in a very new and fresh design aesthetic.
Fun Fact: MP Lafer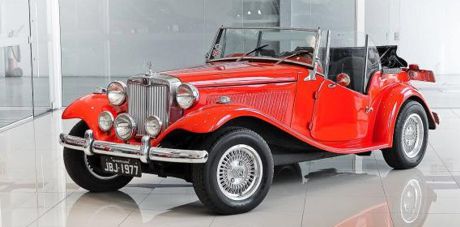 The MP Lafer was an automobile built in Brazil by Lafer S.A. beginning in 1974. Created by Percival Lafer, a furniture manufacturer, the MP Lafer was a fiberglass-bodied two-seat roadster that took its styling cues from the classic British sports cars of the 1940s and early '50s, with a strong resemblance to the MG T-series and Morgan Plus 4.
Unlike those, however, its chassis, engine, manual transmission, steering and suspension were from the Volkswagen Beetle (known as the Fusca in Brazil). Although the stock VW Type 1 four-cylinder made it somewhat underpowered, the MP Lafer became a sought-after car in its time. Approximately 4,300 were built over the MP Lafer's 16-year production span. The Lafer was available in two models—the classic MP and the more modern TI, introduced in March 1984.[1] Some 1,000 were exported, most to Europe but some to the United States.
Source: Wikipedia