Truly Nordic in design the Palma combines comfort, function and style brilliantly with a unique glide path. Part of our Dynamic Lifestyle collection, this chair adjusts to your movements. As you recline you get a natural feeling of sinking into the chair as it tilts in sync with the back. Your body is perfectly balanced and it feels like you are in complete harmony with your chair.
Our super comfortable dynamic foam seat cradles your body while the swivel base follows you smoothly around. This chair's simple and clean shape is aesthetically slim and stylish and will nicely accent any interior.
The Palma is made to last a lifetime secured by our 10-year warranty on the dynamic foam upholstery, the springs and inner frame. There are some fantastic color choices allowing you to unleash your inner stylist. Match a footrest to this amazing chair and put your feet up!
About our dynamic foam
To make our products super durable and uniquely comfortable, we use a material called cold-cure foam. This material is the reason our chairs retain their shape and flexibility year after year. The foam contains really small air pockets, like tiny bubbles within its denser structure, which allows for just the right amount of firmness. After we shape the foam, we work on the covering which is hand-sewn and fits it perfectly. The result? Chairs that look elegant from all angles and will not sag. That is what provides lasting comfort for you, from the first day you get your chair and for many years to come.
Upholstery Material
Balder Leather is a slightly corrected semi-aniline leather with a soft touch. The hide is printed with a rustic structure which accentuates the character of the leather. Yeti fabric is 100% polyester and has a Martindale rating of 80,000
Our products are:
constructed around a forged steel frame, with 360-degree cold-cure moulded foam modelling,
upholstered in high-quality fabric or leather from leading European tanneries.
made with the best design talent and created with stylish homes in mind.
upholstered by people who take pride in complete mastery of their time-honoured craft.
that's why we provide a 10-year warranty on both the foam and the encapsulated frame.
Dyf

o

sit
Patented function system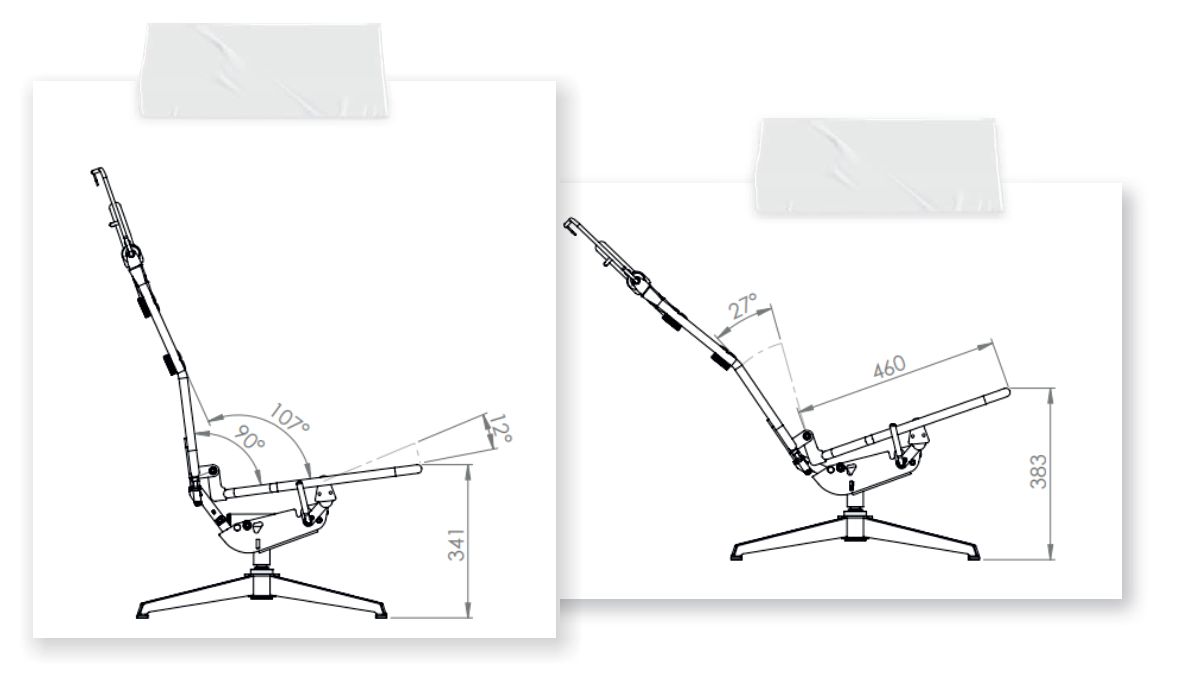 This is an innovative approach to comfort: a patented system with a unique glide path. As you recline you get a natural feeling of sinking down and back into the chair as it tilts in sync with the back.
---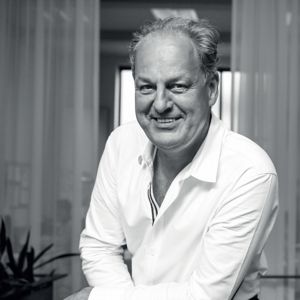 Franz Schrofer
Our goal at Studio Schrofer is to speak to the heart of our customers with elegant and comfortable furniture designs that express their individuality – at home, garden or offi ce. It starts with a love for the human body, a respect for the home environment, and knowledge of materials, construction, and form. We achieve these goals by engaging in a dialogue between designer and manufacturer, designer and craftsman, designer and global citizens. Frans Schrofer, the Founder and CEO, values simplicity, practicality, beauty, resourcefulness and state-of-the art technologies. Studio Schrofer's modern furniture designs are rooted in these values.