Lafer Valentina Recliner
Valentina Recliner Chair by Lafer Recliners is an Ergonomic Swivel Recliner inspired by the finest in Italian furniture designs. A wide luxury leather seat gives outstanding comfort. Valentina Recliner by Lafer Swivel Recliners is a true bella donna. Valentina is perfect for any living or office room. The Valentina reclining chair offers ultimate seating comfort and luxury.
The Valentina recliner chair features: retractable footrest, backrest inclination from 90º (seated) to 170º (sleeping position). It comes with headrest adjustment, and it opens full 360º swivel star shaped base. The Valentina recliner is designed by Percival Lafer.
Lafer recliners are made to last for a lifetime. Manufactured with excellent raw material and perfect finishing, they offer great comfort for several years. All recliners have a compact design. When closed they become an elegant regular sized chair, when reclined they provide ideal comfort in various different positions.
Lafer developed a sophisticated fully adaptable adjustment systems that adapts to every person's needs, and an exclusive invisible retractable footrest system offers support for the whole body.
Dimensions:

• Total Height: 40"
• Depth Upright: 32.3"
• Total Width: 33.5"
• Seat Height: 19"
• Depth Reclined: 67"
• Between Arms: 20"
• Weight: 80 lbs
Made in Brazil
The original Lafer recliner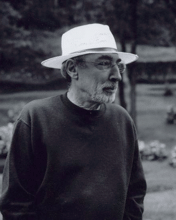 The current generation of Lafer recliners, designed by Percival Lafer, were born from the idea of making a recliner with a hidden footrest. This idea was researched and developed resulting in a complete reclining chair solution that is both beautiful and ergonomic. And now after more than 20 years in production, the Lafer recliner concept remains authentic and original. Lafer recliners are your perfect solution for a beautifully functional reclining chair. Lafer's patented reclining system is ergonomic and space saving providing you the ultimate luxury—style and comfort. Independent controls for the backrest, footrest, and headrest enables your Lafer recliner to adapt to your body for total relaxation whether you are sitting, laying down, watching TV, reading a book, or sleeping. Every recliner is made in Brazil with a durable steel frame and top grain leather for a superior quality product that is both relaxing and environmentally friendly.
History
Lafer is one of the oldest furniture companies in Brazil, founded in 1927. It has built a solid reputation along its 90 years of existence, manufacturing high quality furniture, known for its comfort, elegance, and originality. During the last 25 years, Lafer has researched, developed and perfected innovative systems for motion furniture, all of them based on own original ideas, duly patented. The unique know-how acquired in this period inspired the creation of a wide range of stylish, super comfortable reclining chairs. Their contemporary design and efficient, user friendly reclining systems, have delighted thousands of happy owners worldwide. Built with care and refinement, they offer years of pure comfort and enjoyment. Buying a Lafer recliner is one of the best investments in comfort and wellness you can make in your life. Give your body a chance to relax. Try a Lafer recliner.