THE SIMPLICITY OF THE BORDEAUX RECLINER DESIGN MEANS IT LOOKS GREAT IN BOTH LEATHER AND FABRIC.
If you are looking for a unique and super comfortable recliner, the Bordeaux, designed by Kebe, is a great choice. Its seamlessly contoured seat, swivel base and quilt on the back add character to this model. Thanks to our dynamic foam this amazing chair is neither too soft nor too firm for the ultimate comfort of sitting. Add a matching footstool for optimum relaxation.
This chair embodies quality and durability that go hand in hand with modern design and comes with a 10-year warranty on our dynamic foam, the springs and the inner frame. The Bordeaux look catches the eye and its extraordinary comfort will make you never want any other recliner. Stretching your back has never felt so good, day after day.
Dynamic Foam: Super durable and uniquely comfortable cold-cured foam.
Elegantly designed Chrome finish or Black Powder Coated steel swivel base.
Matching color footstool included for optimum relaxation.
Unbeatable 10-year warranty on the dynamic foam, the springs and the inner frame.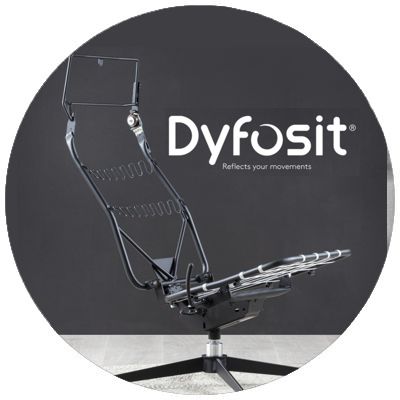 COMFORT
Dyfosit® Reflects your movements, is a patented reclining mechanism. Our ambition and intention with Dyfosit® is to develop functional systems that make it easier for you to find your resting heart rate and de-stress. We develop and produce innovative functions and components for recliners and other seating furniture, which guarantee you first-class comfort. As a Kebe client, you should have a piece of furniture that does not only look good, but a piece of furniture that you can enjoy and be comfortable in for hours at a time. You should be able to sit and relax while binge-watching your favorite show or reading a book from cover to cover.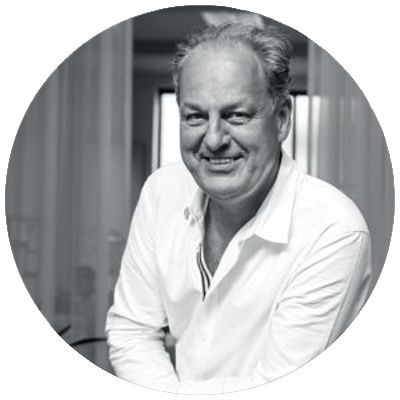 MEET THE DESIGNER
Franz Schrofer Our goal at Studio Schrofer is to speak to the heart of our customers with elegant and comfortable furniture designs that express their individuality – at home, garden or offi ce. It starts with a love for the human body, a respect for the home environment, and knowledge of materials, construction, and form. We achieve these goals by engaging in a dialogue between designer and manufacturer, designer and craftsman, designer and global citizens. Frans Schrofer, the Founder and CEO, values simplicity, practicality, beauty, resourcefulness and state-of-the art technologies. Studio Schrofer's modern furniture designs are rooted in these values.

AN INNOVATIVE APPROACH TO PRODUCTION METHODS, PROVEN CRAFTSMANSHIP AND CREATIVE CURIOSITY ARE THE DRIVING FORCE BEHIND OUR COMPANY'S SUCCESS STORY.
We are a team of professionals, designers and craftsmen focused on producing high quality furniture with you in mind.
Our history goes back a long way and creative craftsmanship has always been our hallmark. Even back in the early 1900s, we were already the leading specialists in spring inserts for upholstered furniture and mattresses.
Our mission today is keeping up with current trends while preserving the Scandinavian quality of our craft.